𝐓𝐑 𝟓𝟎𝟎𝟎 𝐅𝐔𝐋𝐋𝐘 𝐀𝐔𝐓𝐎𝐌𝐀𝐓İ𝐂 𝐏𝐔𝐌𝐏𝐊İ𝐍 𝐇𝐀𝐑𝐕𝐄𝐒𝐓𝐄𝐑 𝐌𝐀𝐂𝐇İ𝐍𝐄
In the short squash season, our farmer's job is to work by harvesting much MORE FIELD in a FASTER and MUCH COMFORTABLE way.
CAPACITY DAILY 70.000-130.000 m2

Thanks to the TR 5000 automatic pumpkin picking machine, the need for manpower and worker supply, which has become the fearful dream of the farmers who plant pumpkin, has become history, and with a high workforce capacity, 70,000-130,000 m2 of pumpkin can be harvested daily and its seeds can be separated. Thanks to the TR 5000 fan and single crusher, the fully automatic pumpkin picking machine allows the pumpkins to be collected from the field and sent to the shredding chamber without the need for manpower, separating the seeds in the 1st batch chamber and sieving the seeds in the 2nd and 3rd screen, and automatically unloading the accumulated seeds in the tank chamber. In addition, by adding a fan to our machine, it allows 20% to dry the core. At the same time, the bumpy crusher is a system made to prevent the squash plant in the field and the wild plants growing in the field from entering the machine. The most important feature that distinguishes this machine from other machines is its high workforce capacity.
• As ŞİMŞEK TARIM MAKİNELERİ, we provide the necessary training and service to our valuable farmers in service and work.
TECHNİCİAL SPECİFİCATİONS
| Length | Height | Width | Width | Mode of Operation | Core storage hopper | Tire | Land Conditions | Required Power | Weight | Water tank reservoir |
| --- | --- | --- | --- | --- | --- | --- | --- | --- | --- | --- |
| 450cm | 290cm | 235cm road condition | 430cm terrain | 540 rpm min | 1000 kg max. | 11.5/80 | On rough or flat terrain but without stones is important | 85 hp and more | 3,000 kg max. | 400 lt |
PRODUCT FEATURES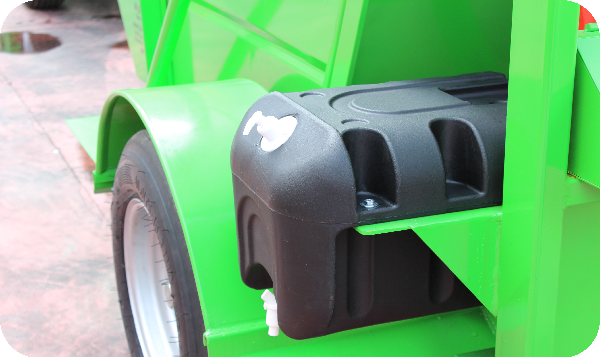 HAND WASHING STORAGE
It is designed to meet your water needs in the field.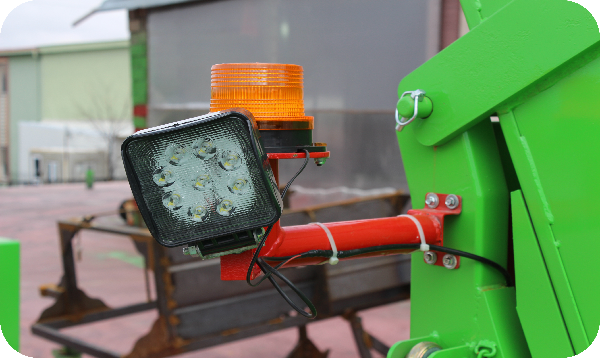 NIGHT WORK AND ROAD WARNING LIGHT
Provides the opportunity to work more comfortably at night and prevents possible traffic accidents with road warning light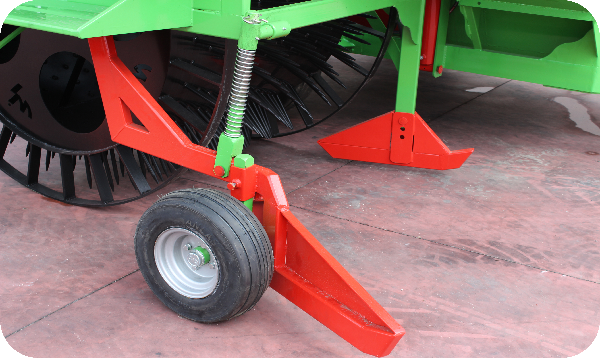 SHOCK ABSORBER
It has the power to work more comfortably on rough and flat terrain.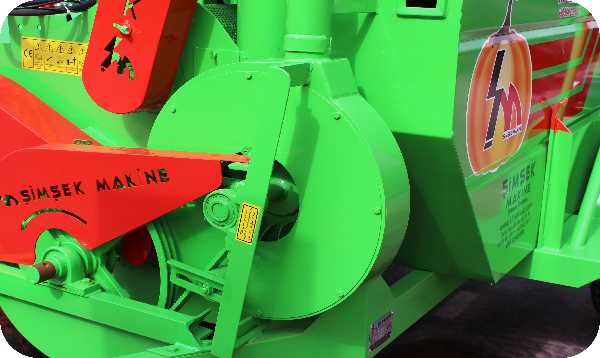 DRYER FAN
It provides 20% opportunity for the core to dry and allows the tank to be fully filled in the tank filling.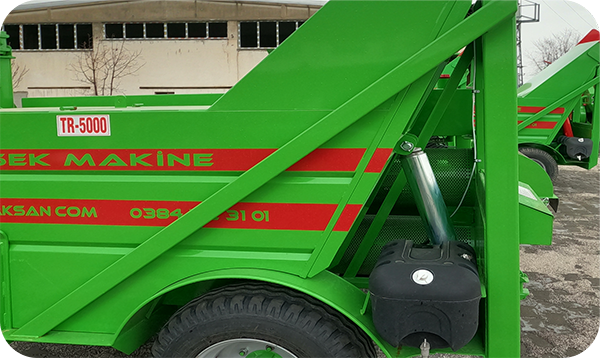 HYDRAULIC DISCHARGE SYSTEM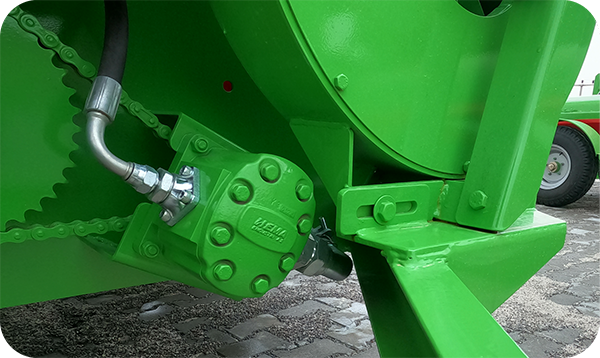 HYDRAULIC PUMP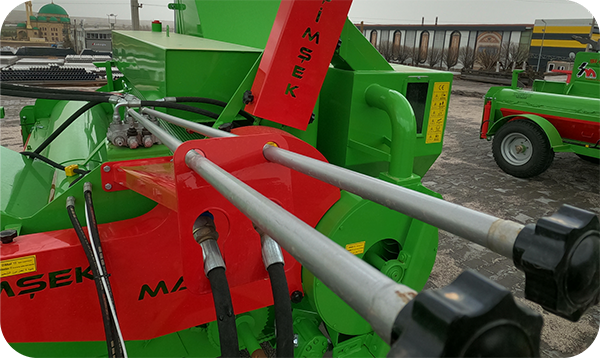 REMOTE CONTROL SYSTEM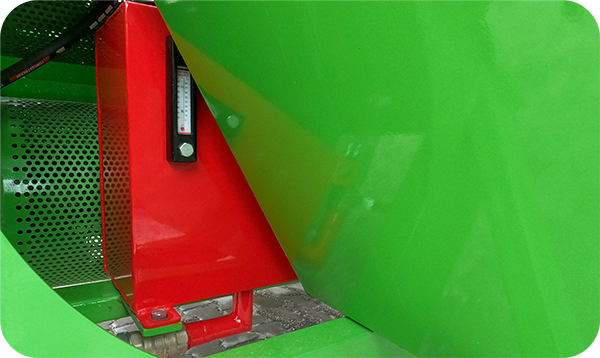 OIL TANK